Lands' End Internet Creative Internship
For the summer of 2013, I had the opportunity of being a part of the internship team at Lands' End. I interned within the Internet Creative Department where I became an active team member working on designs for the Lands' End website. I had the ownership of designing Tabs, Banners, and other experiences for the "For the Home" section of the website, where I grew to take on the role of an Associate Web Art Director within the department. I was able to work closely with other designers, web developers, production, copywriters, merchants and upper level management throughout my experience here at Lands' End, all of which has given me great experience in the corporate world.
Banners sit at the top of a product page that feature products within that
category and will sometimes assist customers in their shopping experience.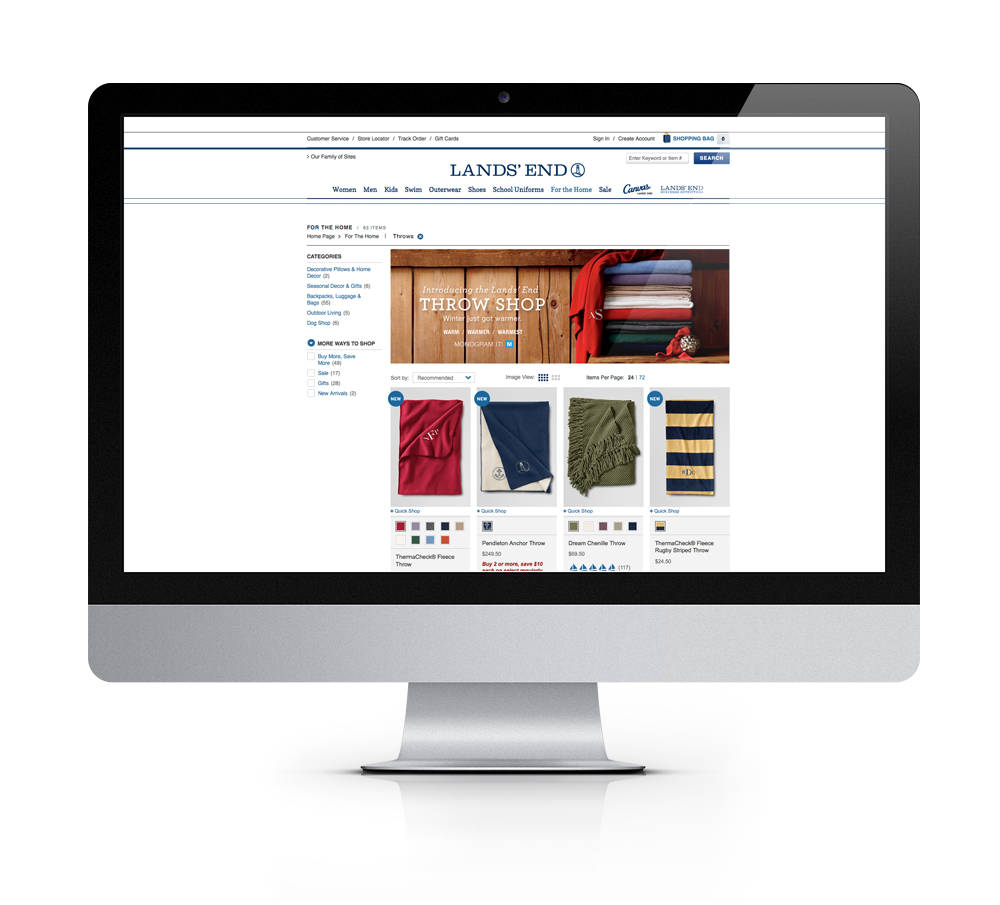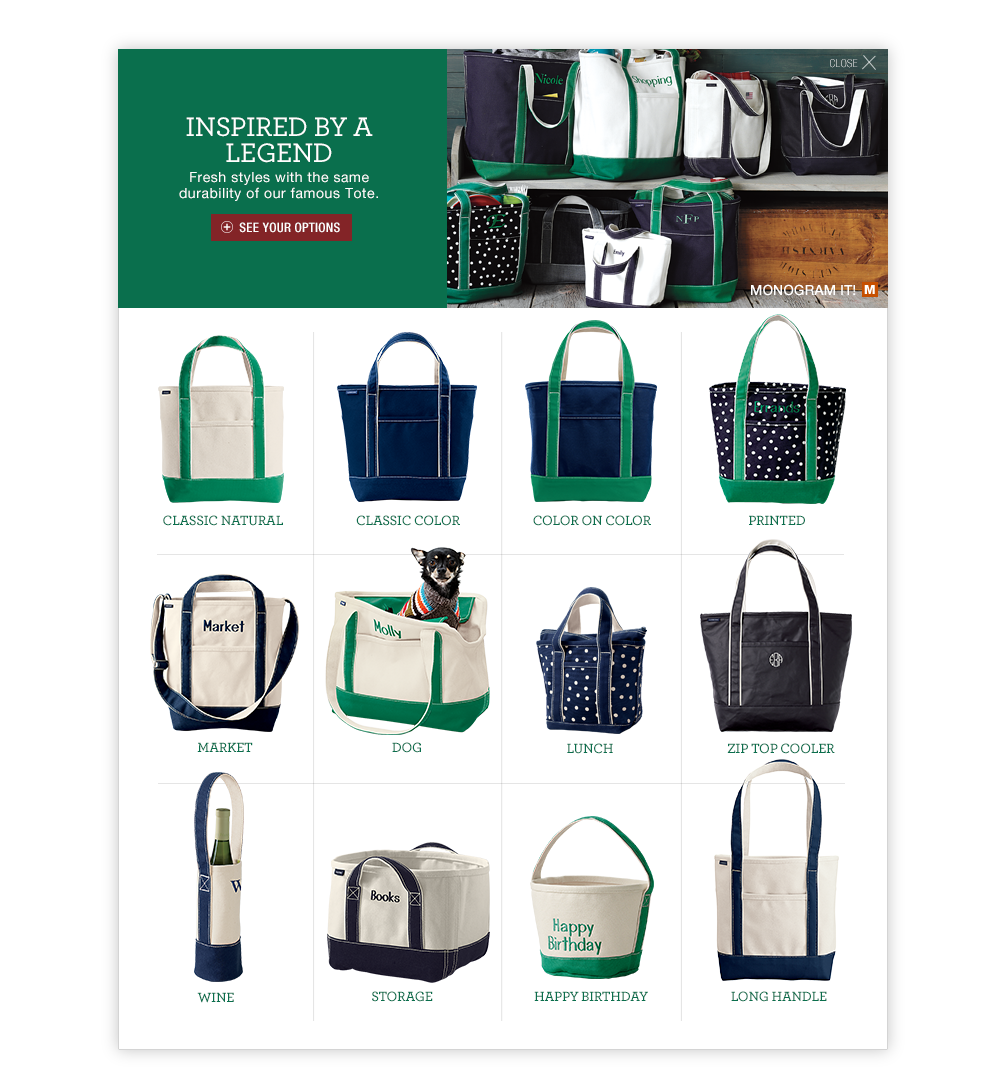 Tabs are an important visual experience that are found on landing pages of each major category
within the website, such as Men and Women, which are used to feature important products and allow
for customers to shop directly from the tab experience.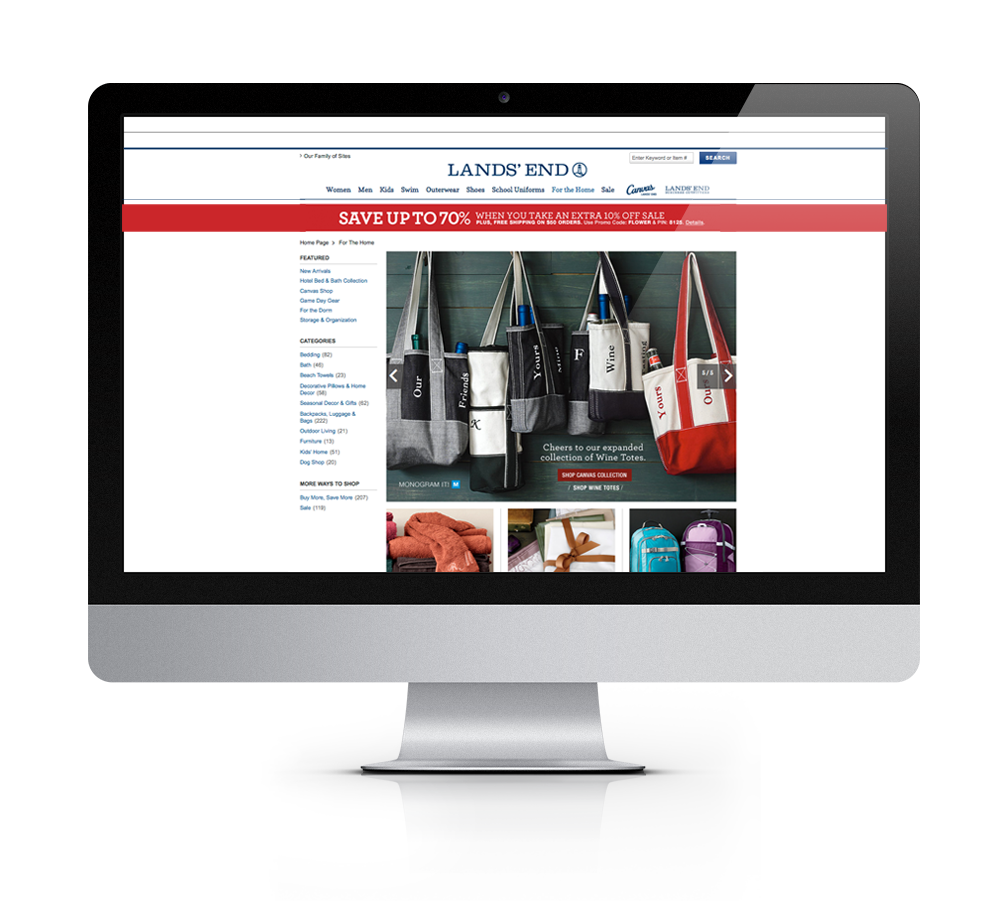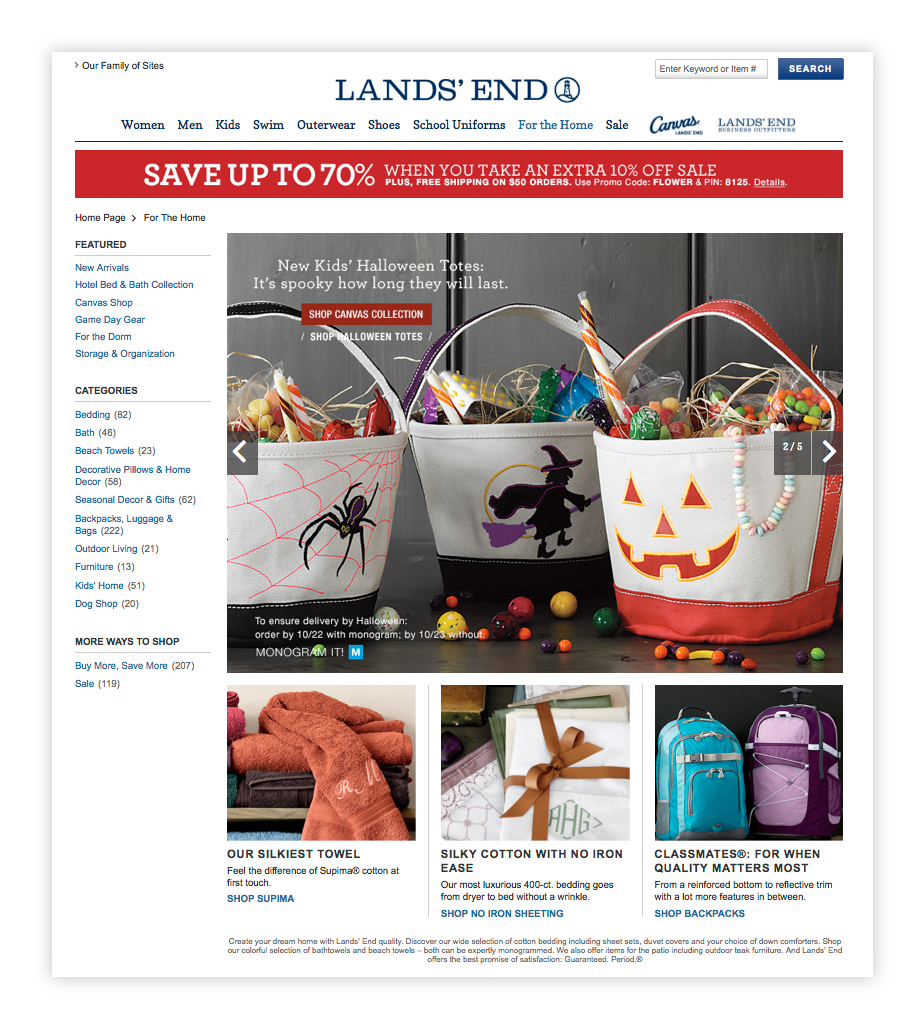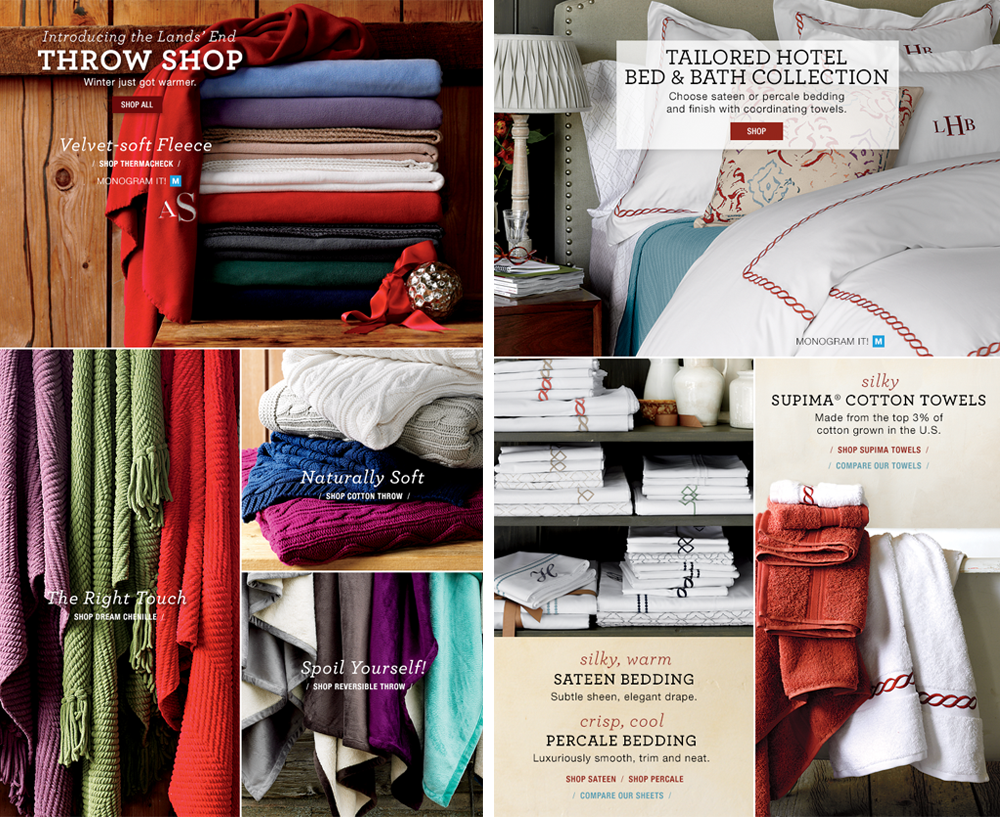 Boys' Graphic Tee Campaign

The tab was designed to show the various Glow in the Dark T-Shirt designs and I decided to have a little fun with this.  I designed the tab to be interactive to show both the normal and glow versions of the Tees.  On mouse over, the tab would switch to the "glow version", allowing the customer to see the fun of the T-Shirt.  The success of the tab led to a banner experience and a Facebook graphic.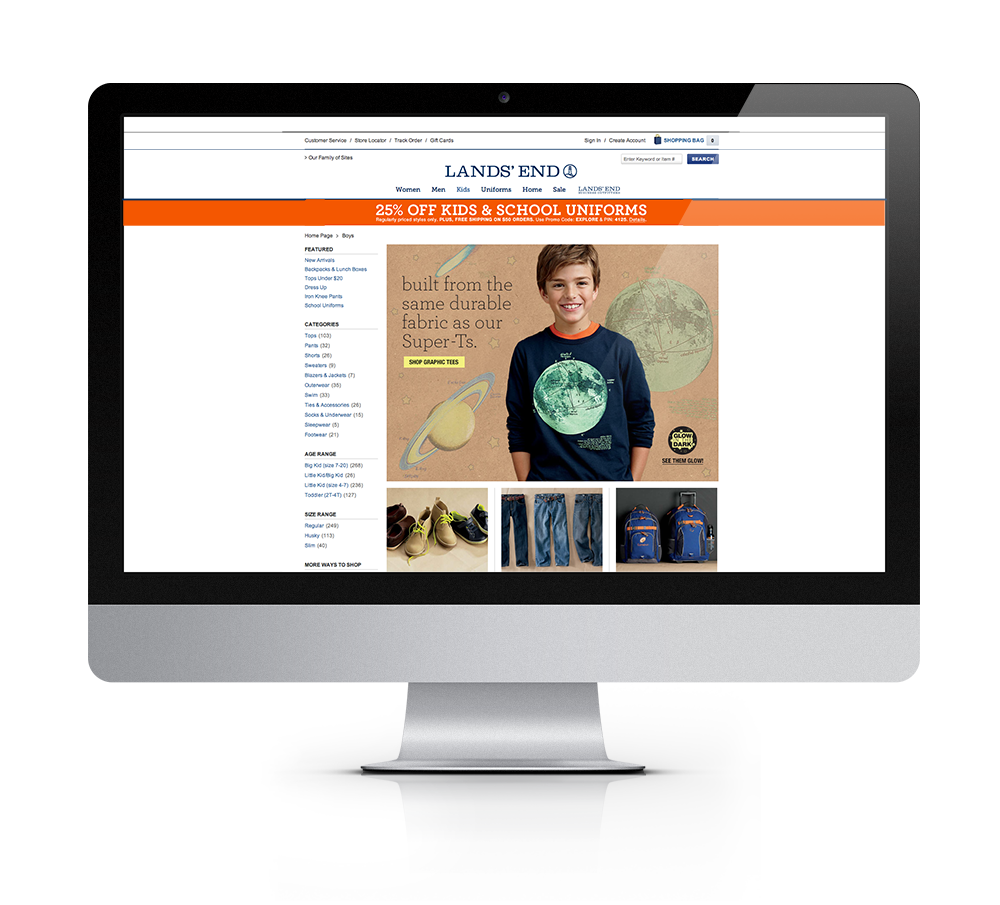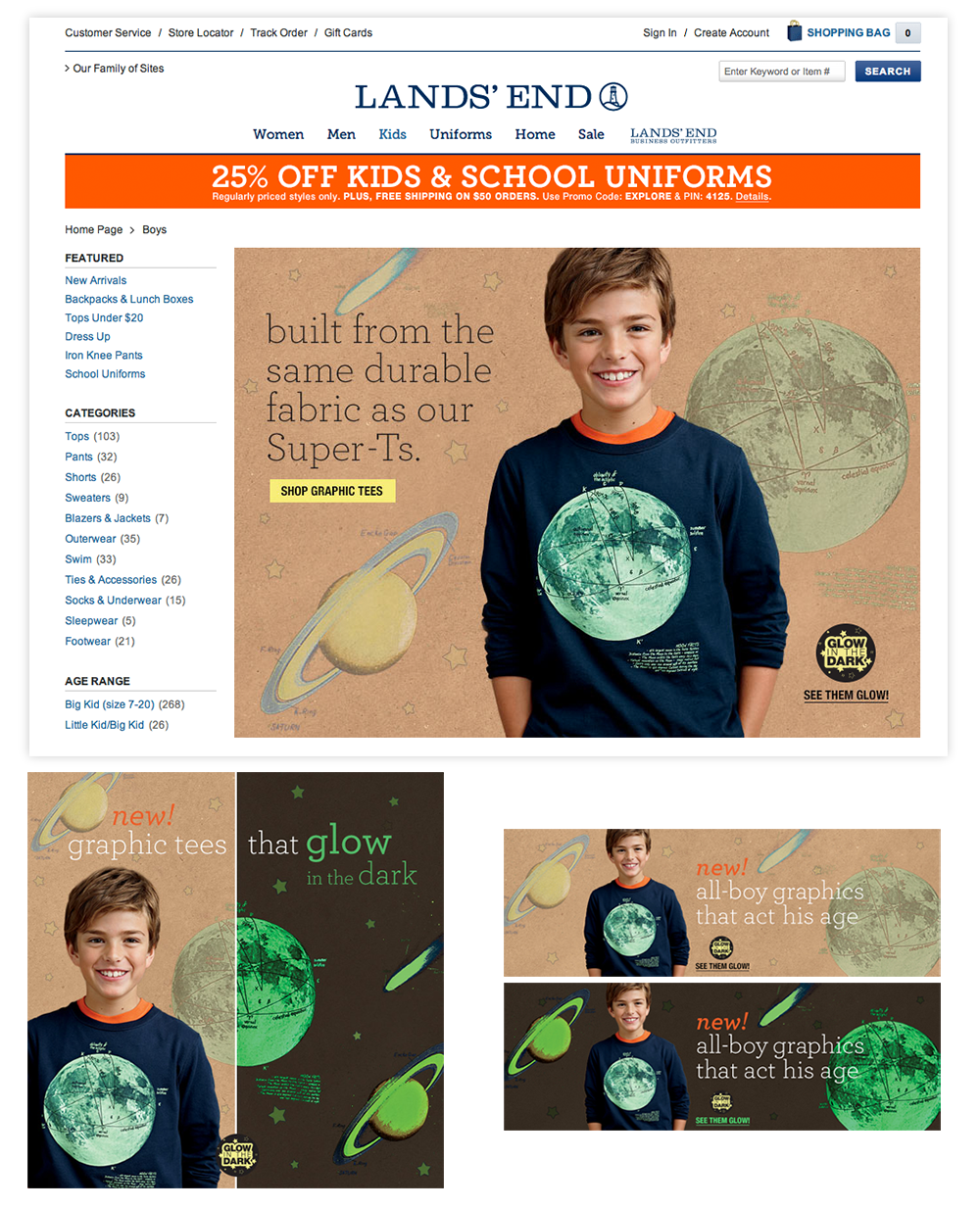 A large amount of my time went to redesigning the Lands' End Home Buying Guides site, which is used to assist customers in picking out the right sheets, towels, pillows, mattress pads & toppers, and blankets by comparing the various fabrics and weights of each product that Lands' End offers.  My design took on a simplistic, visual approach to make it easy for customers to be able to compare the various products and make the shopping experience a more positive experience.  I designed the navigation to be at the top of each page so the customer can easily click through the pages without having to leave the site or back track to the main page.